Chapter 3: The Origin of O-ren Yuki
Yuki Sonoda lived the first fifteen years of her life as an ordinary girl, perhaps a bit brighter and more responsible than most. It was at this point that her whole existence was transformed by what appeared at first glance to be an ordinary schoolgirl crush.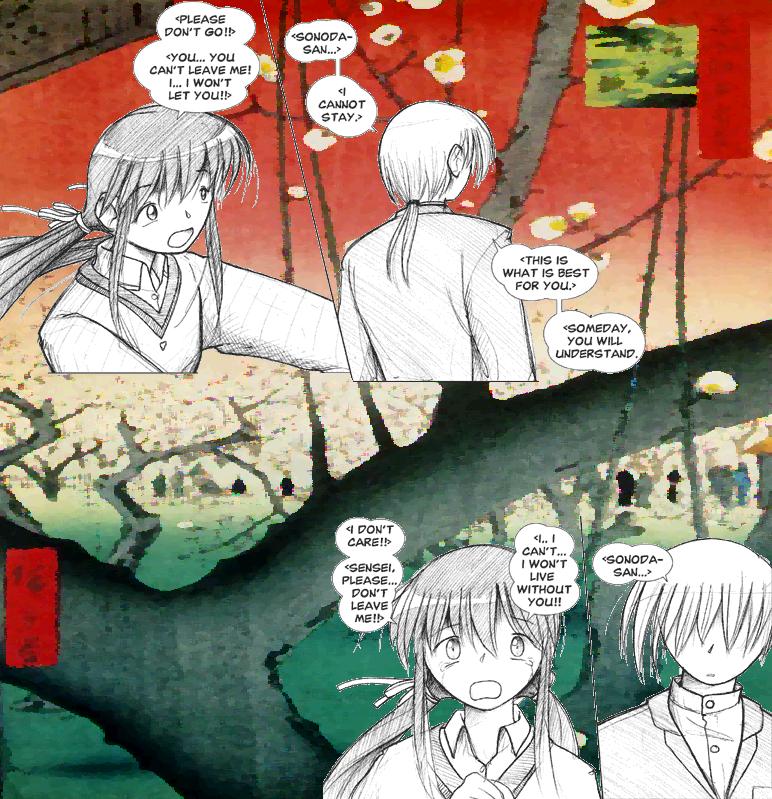 It was a passion fated to have far-reaching consequences...